let's talk mixers
COCKTAIL MIXES, SHRUBS & CLUB SODA

Cocktail Mixes
---
Crafted Cocktails Mission is to bring, sophisticated, healthy cocktail mixes home. We only use natural ingredients including 100% agave nectar and no preservatives, so anyone can serve a precision-crafted cocktail. Our mixes are truly "Handcrafted in a bottle."

Bloody Mary
Cocktail Mix
Flavor Notes: tomato, celery, lime
Raise your bar with BLOODY MARY COCKTAIL MIX. They said it couldn't be done, but we've simplified what mixologists call "the world's most complex cocktail". This tangy blend of savory flavors is precision-crafted to deliver top-shelf taste with every pour. This healthy party-boosting cocktail is infused with natural flavors of tomato, horseradish, celery and Worcestershire. Bloody Mary is so incredibly versatile it pairs perfectly with ALL your favorite spirits.
let's talk SHRUBS
SHRUBS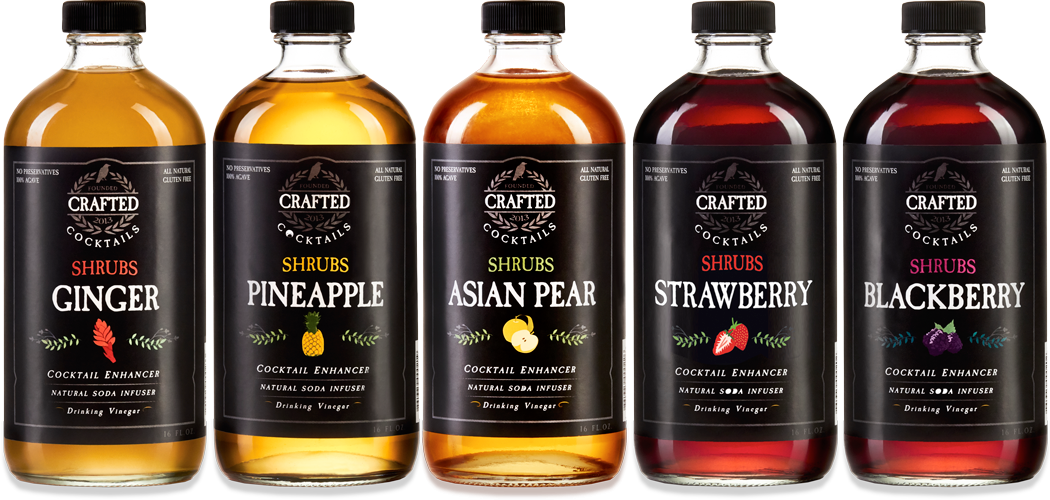 Shrubs
---
What's old is new again as Shrubs are sweeping the globe as the natural cocktail enhancer of choice. Crafted Cocktails, the maker of all natural cocktail mixers and Shrubs, has five refreshing flavors, including our recently launched STRAWBERRY, there is BLACKBERRY, ASIAN PEAR, GINGER & PINEAPPLE. Founder, Felicia Vieira, has gone back to her roots where her grandmother created Shrubs to preserve fruit flavors throughout the winter and used them with her grandfather's homemade whiskey & vodka. Vieira wanted to share her family's passion for this all-natural fruit-infused drinking vinegar providing a new experience for any cocktail.
Shrubs can also be used for all natural, non-alcoholic sodas.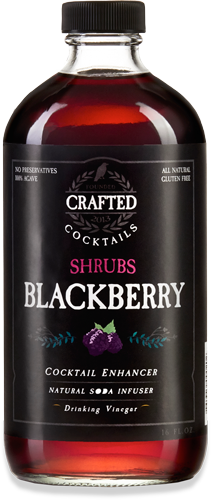 Club Soda
---
Most club sodas on the market today contain preservatives and artificial ingredients. So we decided to make our own clean and pure club soda. Made with the only the best ingredient, Hawaiian Sea Salt, our Club Soda is crisp, clean & refreshing. Have it with a squeeze of your favorite citrus or pair with your favorite spirit. Club soda the way it was born to taste.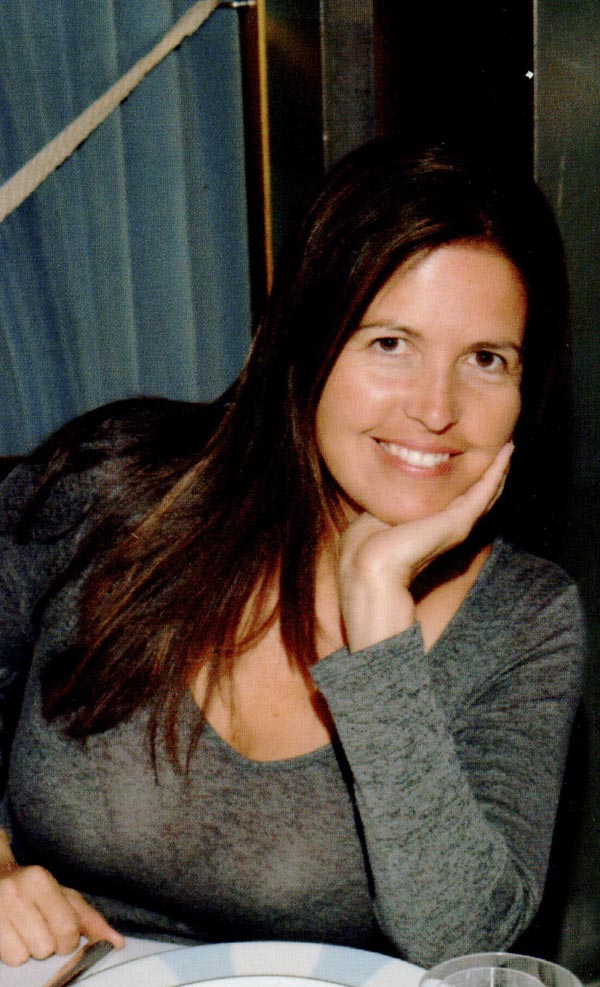 Since 2013 Crafted Brand Company has grown to become one of America's leading Natural Beverage Companies.
From our Headquarters near San Diego, CA we are committed to bringing great tasting, low calorie beverages with no preservatives. We partner with retailers large & small to ensure our customers have access to our high-quality brands anywhere in the United States & Canada.
We appreciate our loyal followers and look forward to continuing to grow our brands and offer more great tasting beverages.
Cheers,

Press the button below to talk to us about products, or anything else on your mind!